Agricultural Services
A range of cost-effective aerial operations to help grow our agricultural industry
---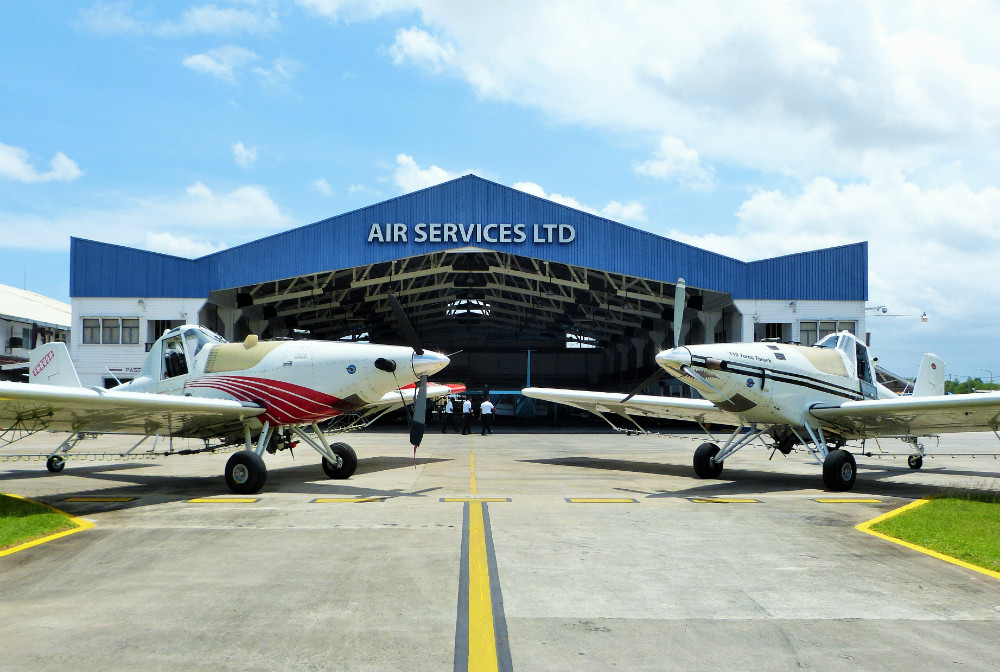 Air Services Limited (ASL) has diversified its range of services to now offer commercial crop-dusting services to the agricultural sector in Guyana. The service has been introduced to meet the needs of farmers country-wide by providing aerial application of seeding, fertilizers and pesticides at a fraction of the cost of doing it manually.
Diverse and Scalable Services
We offer country-wide aerial application of seeding, fertilizers and pesticides. Our operation is able to cope with your growing needs.
5X More Efficient Seeding Time
These services will enable farmers to reduce not only their costs but also their seeding time, as aerial application is over 500% more efficient than traditional methods.
Pesticides at the Right Time
A few hours of aerial spraying during the morning is more timely than all-day manual application, significantly reducing the chances of paddy-bug infestations.
Our Machines
The service is provided using the S2R-T34 Thrush Aircraft, specifically designed to perform aerial agricultural spraying.
Get Started
---
(592) 222-1234
Ext: 248