Cessna Grand Caravan
The Cessna Caravan has set legendary standards for a workhorse aircraft and is the preferred aircraft by Air Services Limited customers due to its phenomenal performance and versatility. This airplane seats thirteen passengers with a single person crew but can also be configured for executive flights. It is also used for cargo operations and provides invaluable service to the mining, forestry and tourism sectors in Guyana.  It is a single turbo prop engine; fixed-gear short-haul utility aircraft built in the USA by Cessna and is powered by an ultra-dependable, 675-horsepower Pratt & Whitney turbine engine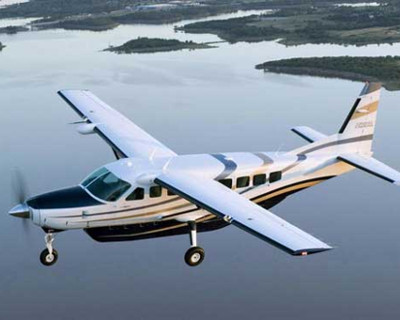 ---
BRITTEN NORMAN ISLANDER
Air Services Limited is the pioneer private operator of the British built Britten Norman Islanders and has been in service in Guyana for over three decades. These aircraft are high-winged with fixed undercarriage and are powered by two Lycoming 260 horsepower engines. Because of the aircraft's sturdy design and build, it easily withstands some of the harshest environments making it suitable to operate in Guyana's rough interior terrain quite easily. The BN Islander accommodates nine passengers quite comfortably and is so versatile that it can be easily configured for cargo, aerial photography, air ambulance, aerial survey, parachuting, VIP passenger and even aerial spraying roles.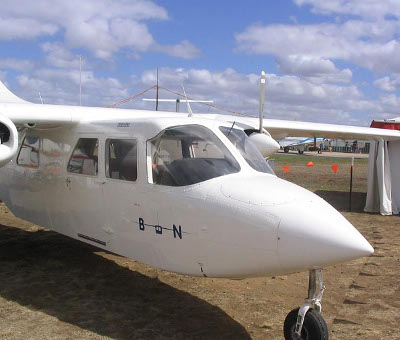 ---
CESSNA 206 STATIONAIR
The single, piston engine Cessna U206 is a five passenger aircraft that was designed and built for rugged terrain and so ideal for Guyana's interior airfields. This aircraft is adaptable for both passenger and cargo roles. Because of its trusted reliability this aircraft is a legend in aviation. The Stationair is built by the Cessna Company in U.S.A.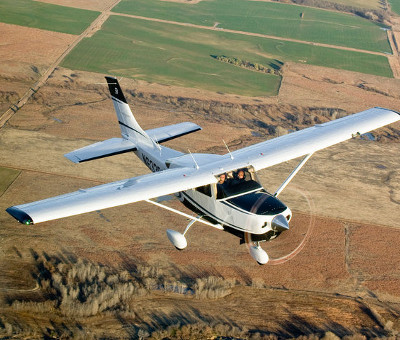 ---
CESSNA 172
The most popular light aircraft of all time is the Cessna 172 Skyhawk, built by the Cessna Company in the USA. This is a single piston engine, high winged aircraft that is suitable for aerial sightseeing, short flights and pilot training.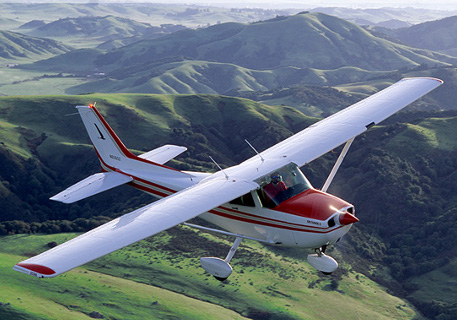 ---
S2R-T34 THRUSH
Designed with pilots in mind, the S2R-T34 Thrush has set the crop-dusting standard for tough dependability, high performance and low maintenance. Powered by a Pratt & Whitney PT6-34AG turbine engine, the aircraft is flat rated to 750 shp, capable of taking off with 6000 lbs using a runway length of just 1,530 feet. It delivers the kind of maximum loads and superior spray patterns that are needed for effective aerial spraying. The Thrush aircraft acquired by ASL employs the Satloc Bantam GPS Precision aerial application system which allows pilots to fly and spray in precise patterns using constant-rate flow control, thereby reducing fuel consumption and flying time and consequently creating lower operating costs for farmers. The airplane is fitted with the New L7 Lightbar Guidance System which includes a real-time graphic moving map on a 7" display providing vital information such as swath sprayed and field boundaries, as well as skips and overlaps, mark points and waypoints enhancing pilot productivity. The Thrush is built with an 18ft-long stainless-steel belly skin, making it an ideal aircraft for the local terrain, and with its exceptional performance and state-of-the art equipment, the aircraft is raising the bar for the entire agriculture industry in Guyana. With the steadily growing local agricultural sector, and the world-wide emphasis on food security in nations, we see this service as making an important contribution to our country's economy."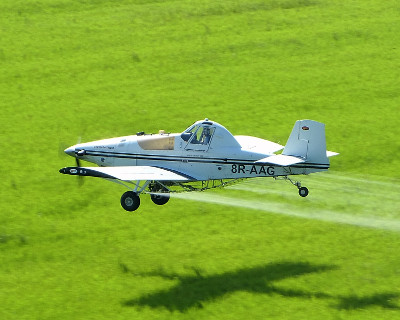 ---
Bell 206L4
The Bell 206L4 is designed to be the ideal flying workplace. It comfortably seats up to six passengers with one pilot, thanks to wide-open club seating which allows for face-to-face conversations. The patented suspension system delivers an incredibly smooth ride.
The simple, durable design features the powerful and reliable Rolls-Royce engine all of which make the Bell 206L4 outstanding and impressive.
Large cabin doors enable quick and easy loading and unloading of crew and equipment. With an extremely high useful load, the Bell 206L4 is a reliable and time-tested single-engine helicopter.
The dependable and reliable Bell 206L4 provides operators a multi-mission capable helicopter with state of the art technology delivering exceptional Power, Reliability and Value to customers.