Tour Kaieteur - Orinduik Falls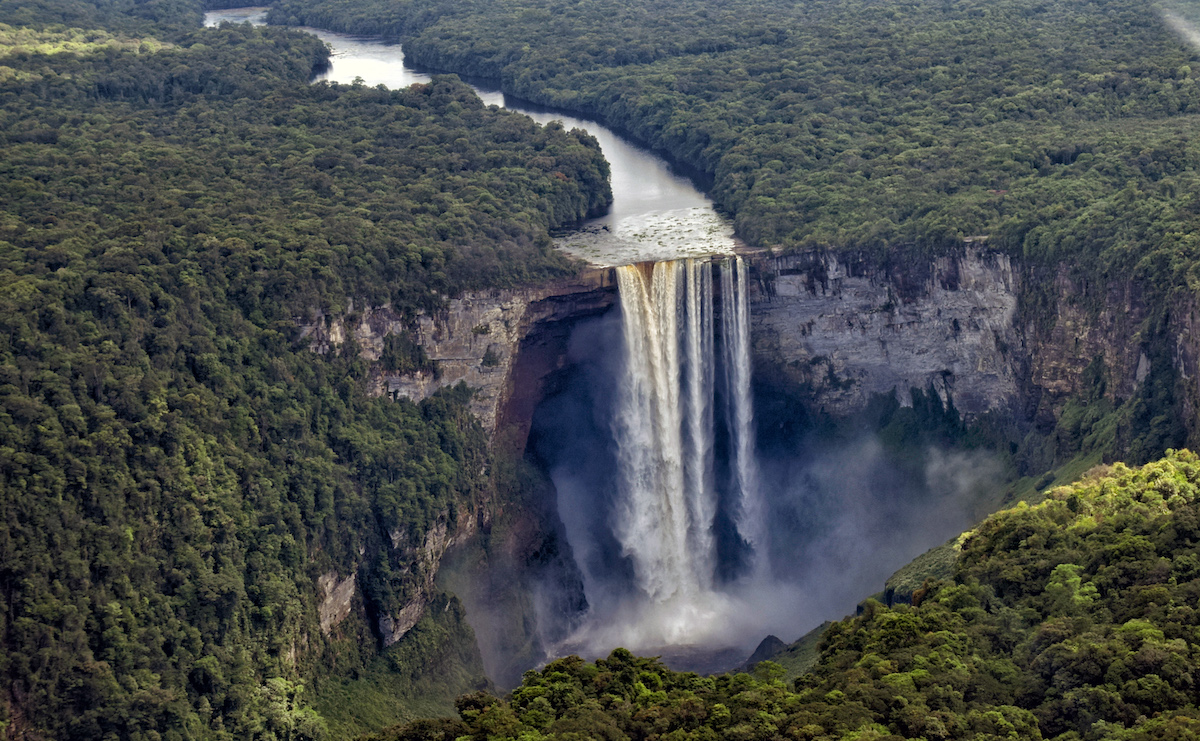 Enjoy scenic views while flying
See the Demerara and Essequibo Rivers like you've never seen before.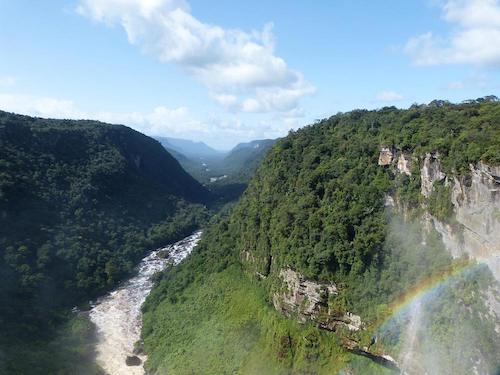 Uncover Ancient Landscapes
If you are lucky, you might catch a sight of the mystical Golden Frog in large tank bromeliads, and ancient landscapes from 500 million years ago.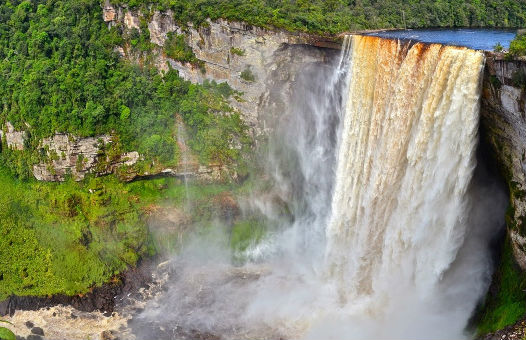 Experience All Angles
Experience Kaieteur Falls from Johnson's View, the Boy Scout View and the Rainbow View.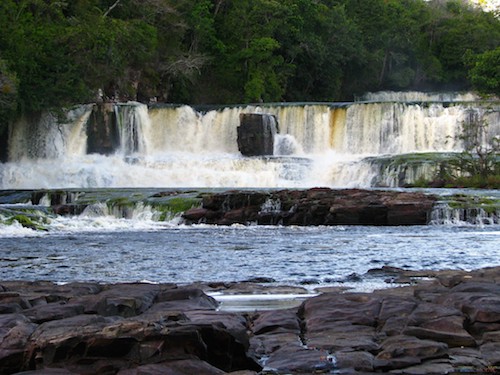 Orinduik Falls
Depart on a half-hour flight that takes you over the lush forested terrain, which suddenly gives away to open savannah and Orinduik Falls. Spend two hours on the ground, taking in the scenic beauty of the rolling grass covered Pakaraima Mountain range, the waters of the Ireng River thundering over the semi-precious jasper rocks over the Orinduik Falls then into the natural Jacuzzi below.
Trip Schedule
ACTIVITY
TIME
Check-in at Ogle
9:00 AM
Depart for Kaieteur Falls
10:00 AM
Arrive at Kaieteur Falls
11:00 AM
11AM - 1PM

Kaieteur Falls

Two hours of discovery and wonder!
Enjoy a complimentary snack and beverage
Depart for Orunduik Falls
1:00 PM
Arrive at Orinduik Falls
1:30 PM
1:30PM - 3:30PM

Orinduik Falls

Two hours of adventure and awe!
Depart for Ogle
3:30 PM
Arrive at Ogle
4:30 PM
Comfortable shoes
A hat
Cool clothes
Raincoat (just in case)
Bug spray
Camera
Sun screen
Your favourite snacks and beverages
Disclaimer: All times stated are approximate and are subject to change due to external factors beyond the control of Air Services Ltd.
---
Other Tours
$69,000 GYD
$345 USD
---
Book Now
res@aslgycom
(592) 222-1234
ext: 4
---
A Kaieteur Pass is included in this price ($3,000 value)